A reusable adhesive putty that is ideal for holding posters, calendars, messages and artwork. You can use to seal drafts around windows and display decorations on windows. Great for gathering pins, lint on clothing, and more. Non-toxic. 56g.
EPI61625
Please allow 5-10 business days for delivery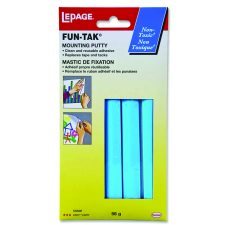 Clean and reusable adhesive replaces tape and tacks. Will not dry out. 56 g.
LEP05401